Publications and preprints
Manuscripts
Calculus of functors and configuration spaces

This is a summary of a talk given at the Conference on Pure and Applied Topology on the Isle of Skye in June 2005. We describe a relationship between right modules over the operad formed by the Goodwillie derivatives of the identity functor, and configuration spaces on manifolds. The missing step in turning this project into a paper is a proper understanding of the self-Koszul-duality of the Fulton-MacPherson operads of compactified configuration spaces.

Cross-effects of homotopy functors and spaces of trees

This paper describes models for the cross-effects of homotopy functors given in terms of spaces of trees. These link closely to the methods of the paper "Bar constructions for topological operads and the Goodwillie derivatives of the identity", but I do not have any useful applications for these models.

Homotopy operations on simplicial algebras over an operad

This was my first attempt as a graduate student to understand what operations exist on the homotopy groups of a simplicial algebra over an operad, in a sense generalizing the Cartan-Bousfield-Dwyer operations on simplicial commutative algebras. It contains some partial results, but not a full description.
Michael Ching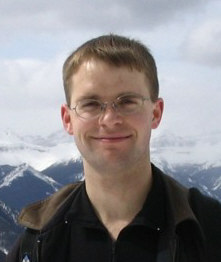 Department of Mathematics and Statistics
Amherst College
PO Box 5000
Amherst, MA 01002
USA
Telephone: (413) 542-5530
Fax: (413) 542-2550
Email: mching@amherst.edu